Patients enjoy his personal approach to dentistry and the relaxed and professional atmosphere of Dr. Dailey and his staff. 
You will receive the best care available to address your needs with options from the most conservative and least invasive procedures, to more in-depth and technical solutions for long-term tooth retention.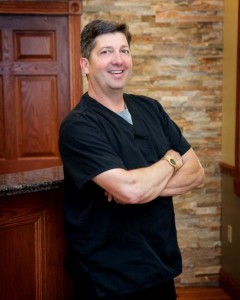 Edward M. Dailey, D.D.S.
Dr. Dailey graduated from Baylor University in Waco, TX in May 1983 with a Bachelor of Science degree in Psychology.   In 1984 he enrolled in the University of Texas Health Science Center in San Antonio, TX to begin his education in general dentistry. He graduated from UT with a Doctorate of Dental Surgery in 1988.
Dr. Dailey began his career in 1989 when he purchased his first practice located at 907 Pennsylvania Avenue, Elmira, NY. He remained there for 20 years establishing himself within the community and his field.
In 1994 Dr. Dailey became President of the Chemung County Dental Society, serving his term with dedication and commitment. He remains a member of both the Chemung County and Broome County Dental Societies, along with the American Dental Society and the New York State Sixth District Dental Society.
For many years, Dr. Dailey volunteered his time and expertise at the Southern Tier Health Ministries in Corning, NY to offer free dental care to uninsured or underinsured individuals in the community. One day each month, Dr. Dailey and his assistant, Marie, would drive to the ministry office to care for patients who would not have had the benefits of dentistry if it were not provided by this excellent organization. The ministry was concluded at the end of 2015 when lack of insurance was no longer an issue in finding dental care.
Throughout the years, Dr. Dailey's practice grew beyond the walls of his original 2 operatory office on Pennsylvania Ave. In 2010, Dr. Dailey relocated his practice to his new building located at 1268 Maple Avenue. With 4 brand new operatories and room to grow, Dr. Dailey is able to advance his technology, grow his staff, and serve his patients more effectively and efficiently.
When not at work, Dr. Dailey enjoys spending his time with his wife and three beautiful children. He enjoys hunting, fishing, skiing, boating and the outdoors.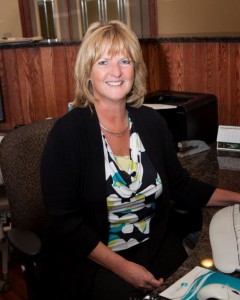 Sandy Peary, Office Manager
Sandy is our office coordinator and has been involved within the dental field since 1988. She joined Dr. Dailey's practice in 1994. Sandy facilitates the smooth running of our office. Sandy enjoys meeting new families and helping them feel welcome and cared for in our office.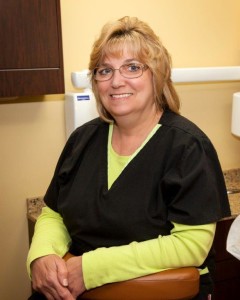 Marie Sampson, CDA
Marie was born and raised on Elmira's south side. After graduating from Southside High School, Marie enrolled in the Dental Assisting Program at BOCES in Horseheads, graduating in 1991. As part of her curriculum, Marie worked her clinical hours in Dr. Dailey's original office at 907 Pennsylvania Avenue and was ultimately hired by Dr. Dailey upon her graduation from the program. Marie and Dr. Dailey continue to support the BOCES Dental Assisting program offering clinical experience to current students working toward their degree.
In 2000, Marie returned to the classroom once again to prepare herself for the Dental Assisting National Board exam. She became a Certified Dental Assistant in June 2000.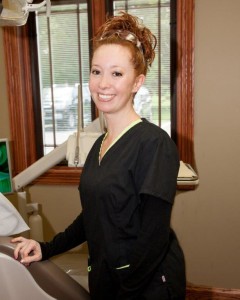 Erica Aikman, RDH
Erica graduated from Broome Community College in 2004 with her degree in Dental Hygiene. She joined Dr. Dailey's team in January 2005 in his Pennsylvania Avenue office.
Erica enjoys spending time with her husband and two children.
Tracey Norman, RDH
Tracey graduated in 2006 from the Dental Hygiene Program in Tunxis, CT. She began working for Dr. Dailey at his new office on Maple Avenue in June 2011.
Tracey enjoys being active, skiing in the winter and running year round. She keeps busy outside the office with her 2 beautiful children and little puppy.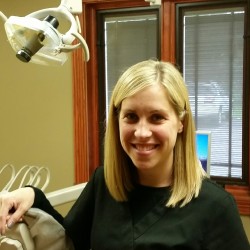 Courtney Danna, RDH
Courtney is a graduate of Broome Community College Dental Hygiene School with 15 years of experience in her field. She joined our team in 2015 and is a welcomed asset to Dr. Dailey's staff. She enjoys her role helping patients with their dental health and well-being. Courtney is the mother of 3 boys, and enjoys spending time with her family.